Wardrobe Doors & Office Furniture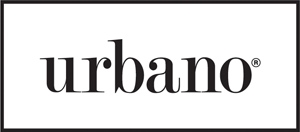 URBANO BEDROOMS COLLECTION
More than just another room in your home, the bedroom has now become a multi-functional space for modern living. From where you wake up every morning to where you unwind to sleep each night; and everything in between, design your bespoke bedroom space personalised for your comfort. The Urbano collection by Symphony is full of stylish designer furniture, created to enhance the design scheme of any bedroom. Varying in style, the traditional units exhibit the best of conventional design, whilst the contemporary furniture provides the opportunity to create a designer bedroom that is an extension of your personality.
HOME OFFICE
Now a standard part of everyday life, your home office should be a combination of practicality, functionality and comfort. A reflection of your lifestyle and a productive space for you to work in; home offices are now stylish and on-trend, rather than just lifeless spaces filled with bulky monochromatic units. Whether it's a desk in the corner of a room or a full office space, Symphony has a whole host of home office furniture available for you. Including decorative filing cabinets that effortlessly blend into your design scheme and a range of different desk sizes to choose from in order to fit your space.
| | | | | | | |
| --- | --- | --- | --- | --- | --- | --- |
| | | | | | | |
| DAWN | | GLIDE SLIDING | | ORION | | DUSK |
| | | | | | | |
| SOLAR | | NEBULA | | LUNAR | | HOME OFFICE |
URBANO COLLECTION DAWN
Creating a soothing atmosphere in your bedroom, the Dawn collection within the Urbano range utilises the elegance of contemporary design with outstanding results. Completed in a matt grey walnut, the subtlety of this wood grain texture finish provides an inviting and cosy aesthetic that is open and welcoming. Promoting the transmission of natural light, the Dawn name is aptly earnt, producing a natural spacious look in any bedroom.
CREATE YOUR BESPOKE DAWN BEDROOM
Filled with outstanding furniture options, the way you layout your bedroom can be totally bespoke to you. Smart storage options can be selected to fit your individual needs, with extra design options such as floating bedside drawers that add an extra design dimension to your space. Available to be furnished with an extensive selection of handles or knobs, each style uniquely adding extra character to your bedroom, the possibility to imprint your own personality upon the Dawn collection is a testament to the quality of design.
URBANO COLLECTION DUSK
Potentially misconstrued due to the name Dusk, this collection by Symphony is anything but dark and shadowy. Allowing you to create a bright contemporary bedroom space that promotes the transmission of natural light, the name is more fitting for the comforting natural feel of this collection. Deliberately modern, each bedroom furniture unit is infused with contemporary European style, contributing its own unique stamp on the room. Crafted to allow you to create your dream bedroom, the designers at Symphony have consciously produced stunning furniture that lends itself to a range of colour finishes. Coaxing out your inner interior designer and allowing you to mix and match contrasting colours to shape your safe haven.
The subtle grained finishes of the furniture introduce a touch of character and cosiness to the underlying modern style of this collection. Available in a range of shapes and sizes, the way you structure the design layout of your bedroom is completely up to you. Large wall wardrobes can become a feature in their own right by being finished in an alternative colour scheme, or bedside dressers can be furnished with contemporary or traditional-style handles for an added design twist. An intelligently designed, highly-adaptable bedroom range, the Dusk collection empowers you to make a stylish yet comfortable place that reflects you.
URBANO COLLECTION GLIDE SLIDING WARDROBES
A stunning option to utilise space whilst also creating a design feature within your bedroom, glide sliding doors from Symphony's Urbano collection offer an extensive choice of design opportunities in which to complete your bedroom space. Deliberately designed with a minimalist frame, the contemporary style infused within this collection only enhances the influence that a sliding door wardrobe has on your bedroom. Capable of being customised both internally and externally, the glide sliding door wardrobes can be bespoke to fit both the design scheme of your bedroom and your personal storage preferences.
Available in an extensive range of expertly selected finishes and styles, the glide collection can be seamlessly integrated into any design plan. From glass or mirror finishes that open up your room, promoting the transmission of natural light for a spacious aesthetic; to a choice of natural walnut or oak finishes that contribute a welcoming and cosy look. Internally, Symphony provides a huge array of storage options from shelves, hanging rails and push to open drawers. Allowing you to create your own organised wardrobe space that keeps your bedroom from appearing cluttered or untidy. Matched in design with a selection of elegant accompanying furniture units, Symphony has crafted chests of drawers, bedside tables and dressing tables all in the same alluring style.
URBANO COLLECTION LUNAR
The most expressive and versatile member within the Urbano range, the Lunar collection is in some ways a blank canvas for you to create the bespoke contemporary bedroom space that you have always dreamed about. Expertly designed, the furniture units are simplistic yet elegant, all completed in a smooth matt finish that effortlessly blends in with the shape of your room. Spoilt for choice, the Lunar collection is available in an incredible 11 different painted finishes, ranging from light pastels to deep greys. The beauty of the Lunar collection is the level of control you have over the colour palette and style of your bedroom. Empowering you to imprint your personality and create a space that is uniquely designed to bring you comfort.
Choose a single tone across all your furniture units for traditional consistency in design, or experiment with a mix of different painted finishes to craft a distinctive design scheme, completely individual to you. For an extra design quirk, explore the Lunar collections option of glass countertops across the chests, bedside tables and dressing tables. Both promoting the transmission of light in order to increase the spacious look of your room and protecting the painted surface from wear and tear for years to come. Finalised with your personal choice of handles from Symphony's extensive offering, the extent to which you can really attune the Lunar range to make your dream bedroom is outstanding.
URBANO COLLECTION NEBULA
Designed to make a statement within your home, the Nebula collection by Symphony is truly magnificent from the first impression. Deliberately bold in its style, this bedroom furniture range is created to stand out and be an extension of the character of its owner. Inspired by modern living and infused with the latest in contemporary interior design, Symphony empowers you with an incredible level of influence over the overall style of your bedroom. Including a choice of two elegant door finishes, in the form of a subtle matt pebble or a luxurious matt indigo, you have complete control over the level of influence your chosen furniture has on your space.
Continued through to an extensive choice when it comes to the size and shape of furniture units, Symphony's designs always include the versatility to be integrated into the layout of your room. Customisable to your personal needs, the furniture options provided by Symphony go beyond the external surface; with a comprehensive range of storage options and solutions, designing your Nebula bedroom is as much about functionality as it is style.
INFUSE YOUR NEBULA BEDROOM WITH A NOVARA BATHROOM
The simplicity of minimalism and the sophisticated style included within the Nebula collection commissions you to create a modern living space that is an extension of yourself. Versatile in its design scheme and capable of being expanded to other parts of your home, the expert designers at Symphony have intelligently remoulded the Nebula collection into a matching bathroom range. Perfect for a flawless continuation of your design scheme throughout an en-suite or additional bathroom space, the Aquadi Novara collection harmoniously complements the Nebula ranges' bold features.
URBANO COLLECTION ORION
A beautiful balance between traditional and modern styles, the Orion collection contains both character and sophistication to enhance any bedroom design. Fundamentally traditional thanks to its shaker style fronts, Symphony has infused contemporary design into this collection utilising the core value of minimalism in its simplistic straight lines.
CREATE YOUR BESPOKE ORION SPACE
Intelligently designed, the Orion collection by Symphony delivers an outstanding level of choice to create your bespoke bedroom space. Providing you with control over your colour scheme, furniture styles and also storage solutions within units, shaping your dream bedroom is easier than you may think. From a choice of three exceptional matt colour options in ivory, platinum and sage; whichever of these stunning light finishes you choose for your bedroom, you are guaranteed a bright and welcoming aesthetic. Add more character to your units by exploring Orion's different frontal finishes. From standard shakers that give timeless style, to framing panels that add an element of elegance to a space; each selection you make helps craft together your personal bedroom space. Furnished with your choice of both traditional or contemporary style handles and knobs offered by Symphony; the Orion collection allows you to be the designer.
URBANO COLLECTION SOLAR
Purposefully contemporary, the Solar collection is an example of creating modern living spaces that are both stunning in their appearance, yet also homely and comfortable. Fundamentally minimalist in its core design, this collection utilises the simplicity of clean straight lines for an elegant and uncluttered look. Enhancing a spacious feel within the room, the high gloss finishes on the fronts of the furniture units reflect light. Available in a range of sizes and styles, you have an outstanding level of choice on the layout and design features within your bedroom. Whether you are after chests or wardrobes, fitted or freestanding, big or small, the perfect furniture for your space can be crafted by Symphony. Fully customisable to your taste; once you've selected the finish of your furniture doors and surfaces, you have an extensive choice of handles, in all manner of styles, to complete your dream bedroom aesthetic.
DESIGNED FOR COMPATIBILITY
Intelligently designed and crafted by the experts at Symphony, the minimalism and style of the Solar collection allows it to be compatible with a whole variety of design schemes. For bedrooms with an en-suite, Symphony has gone one step further. Creating an elegant bathroom collection called the Aquadi Fiora range that can be finished in the same high gloss colour options. Allowing you to fashion a seamless transition from your bedroom to the en-suite to form a truly modern living space.
URBANO HOME OFFICE
Now integrated within personal and professional life, a productive space within the home has become a key part of everyday living. However, home offices no longer need to be plain or filled with clunky furniture that is solely built for practicality. Instead, modern home offices are now popular places to combine comfort and style in order to create the most productive workspace possible. So whether it is converting a corner of your bedroom, an existing workspace or a complete room, your home office can now blend in with the rest of your homes design scheme.
DESIGNED FOR PRODUCTIVITY
Symphony's home office collection perfectly fuses together stunning design and unrivalled practicality to form a space that provides you with the best environment to work within. Filing cabinets and draw storage can be incorporated into your desk space or freestanding, equipping you with ample storage to keep your space from becoming cluttered. Intelligently designed sockets can also be integrated within the desk, concealed when not in use. Blending effortlessly into the surrounding environment, the selection of frontal finishes offered by Symphony varies from contemporary smooth matt and gloss to textured grain finishes for a more natural design scheme. Completed with your choice of handles from the extensive range available, the true beauty of the Urbano Home Office collection is its compatibility with the rest of Symphony's exceptional lines.