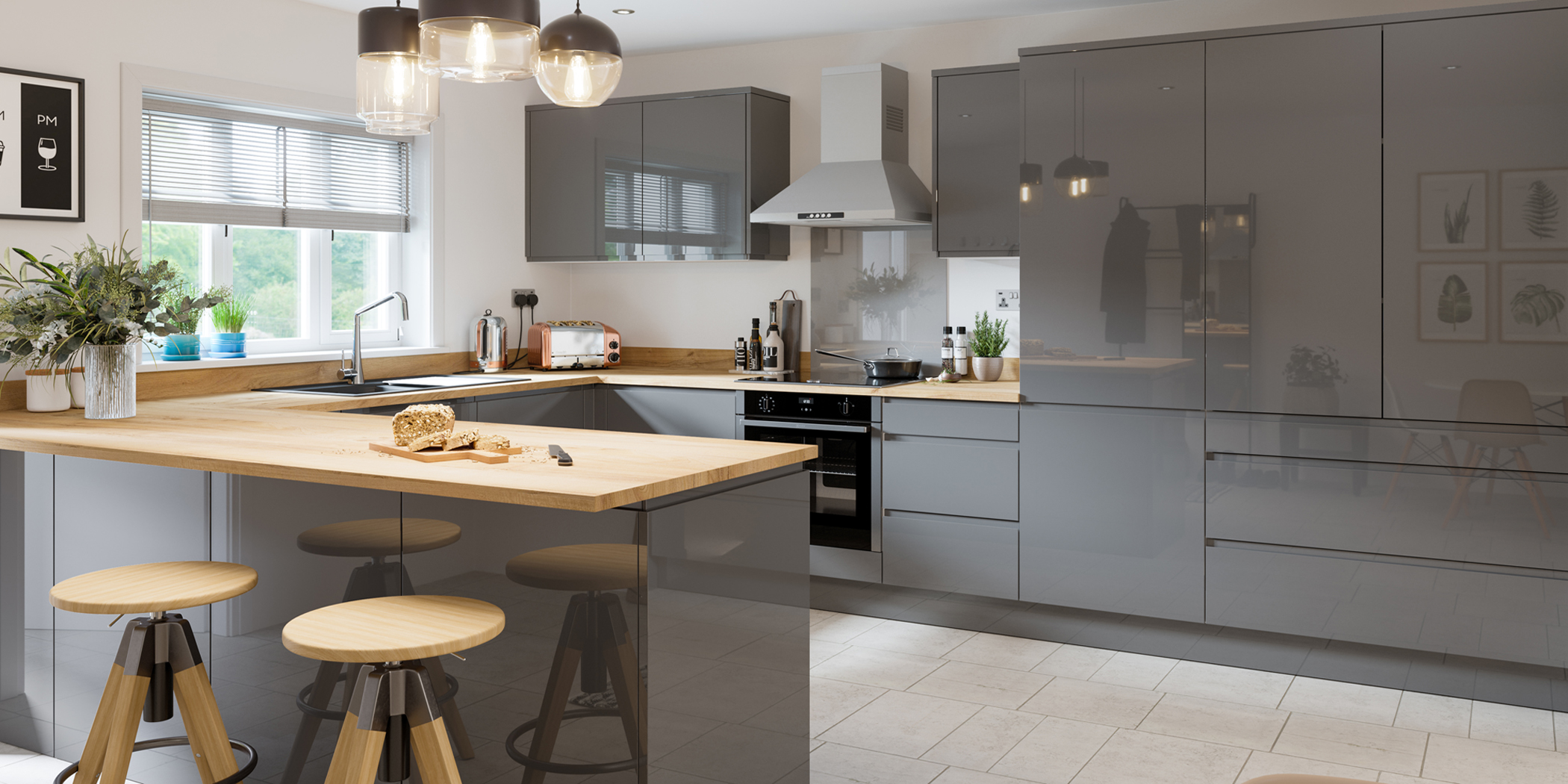 FAST LEAD TIME - 7 WORKING DAYS
5 YEAR GUARANTEE
APPROVED (INSTALLERS) EASY FIT CABINETS
BUILT IN BRITAIN
Essential Kitchens do not compromise on value or quality. Specialised Trade kitchens manufactured in the UK and available in a variety of colours, sizes, layouts and finishes.
Gloss Slab - Matt Slab - Handleless - Shaker

MILANO CLASSIC COLLECTION
Backed by years of interior design knowledge and expertise, the ranges within the Milano Classic collection has everything you need and more to create your dream kitchen. Each infused with the fundamentals of traditional design at their core, Symphony's invaluable design experience provides every line of kitchens with its own personality and character. Only traditional in the aesthetic, Symphony has installed contemporary technology for impeccable functioning features throughout all of the kitchen furniture. Including soft close doors and draws to improve the safety and longevity of units, the Milano Classic collection is intelligently crafted down to the finest of details.
Providing you with the opportunity to customise your new kitchen to fit in with your existing design scheme, each kitchen style within the Milano Classic range is available in a selection of alluring colours and furnishings. From soothing pastel colours for a bright welcoming look to deep luxurious dark colours that create a voguish modern appearance; whatever your desired kitchen colour scheme, you can achieve it.
Classic - Shaker - Country - Traditional

MILANO CONTEMPORARY COLLECTION
Deliberately designed to allow you to make a statement within your home, the Milano Contemporary collection continuously pushes the modern boundaries of design. Utilising straight lines and the minimalist approach to compose sleek and elegant kitchen spaces, the years of interior design experience and expertise at Symphony is clearly evident. Offering design variations across ranges from entirely smooth handleless designs to contemporary traditional hybrids that include shaker panels for a modern style with a hint of traditional character. Continued throughout the kitchen furniture, the contemporary sophistication in these kitchen ranges go beyond the graceful aesthetic. Crafted to incorporate the latest technology and smooth functioning mechanisms on the market, all units are soft-closing to prevent unnecessary noise and improve longevity.
Uniquely available in a selection of carefully considered colour schemes, explore the customisation choices within each of the ranges to find your dream kitchen colour palette. Next, complete your bespoke contemporary kitchen design by adding your choice of furnishings, from handles to trims, all part of Symphony's complete kitchen collections.
Contemporary - Modern - Inline - Handleless

LINEAR COLLECTION
Designed with a complete focus on simplicity, the Linear collection is a true representation of contemporary minimalist design. The visual definition of uncluttered, the modern inspiration behind each range is undeniably evident. Refined to the finest of details, the grandeur of these kitchens is driven by the pure elegance of clean simplified lines, rather than embellishing fixtures or handles. Creating a modern aesthetic to match the modern functionality, the complete Linear range is beautiful in more than just its look. A true demonstration of Symphony's expertise and experience, the seemingly effortless balance of breathtaking design without compromising on usability, is astounding.
MINIMALIST CHARACTER
Honest in its core style, the Linear collection provides a great deal of design flexibility thanks to its impeccable minimalism. Capable of being shaped into whatever desired aesthetic that you want to achieve, Symphony has finished each collection with a touch of unique individual character. Available to match this character with the addition of your own personality, all of the Linear ranges come in a choice of exquisite finishes. From soothing pastel colours to rich dark charcoals, soft natural looks and more, the way that you complete your Linear kitchen is completely in your hands. Accompanied by the additional choice of matching wall paints and a selection of expertly selected finishes on ranges with trim options, the design flexibility is astonishing.
MODERN - GLOSS - MATT - HANDLELESS - CONTEMPORARY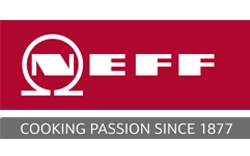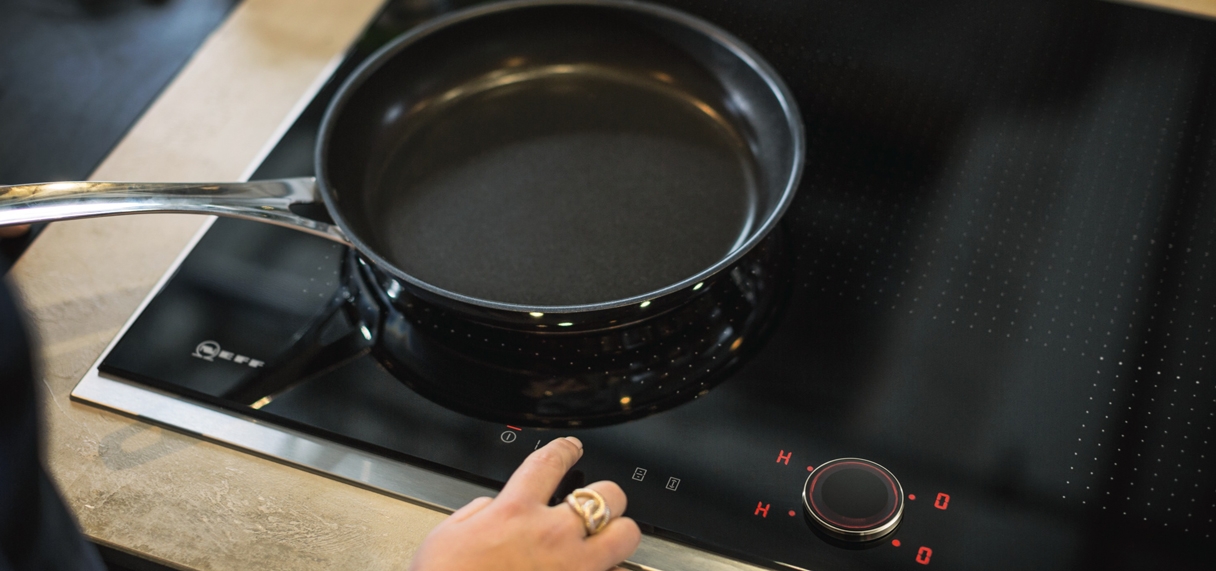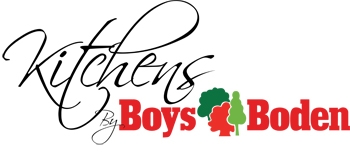 Finishing Touches:


Worktops and Upstands
Appliances
Lighting
Storage Solutions
Waste Disposal
Sinks & Taps
Kitchen Door Handles
Kitchens By Boys and Boden in conjunction with top brand Symphony Kitchens and NEFF Appliances. Contact us on 01244 661955 or drop into our Chester Design Studio to discuss your kitchen requirements in a relaxed and informative appointment. We have a team of highly experienced kitchen design experts on hand for each step in the process. Additionally, with huge ranges of cabinets, worktops, handles and other finishing touches, we can offer products to suit all tastes and budgets.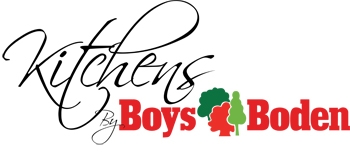 OPENING TIMES AT OUR KITCHEN DESIGN STUDIO, CHESTER:
8.00am - 5.30pm Monday to Thursday
8.00am - 5pm Friday
8.00am - 4pm Saturday & 10am - 4pm Sunday